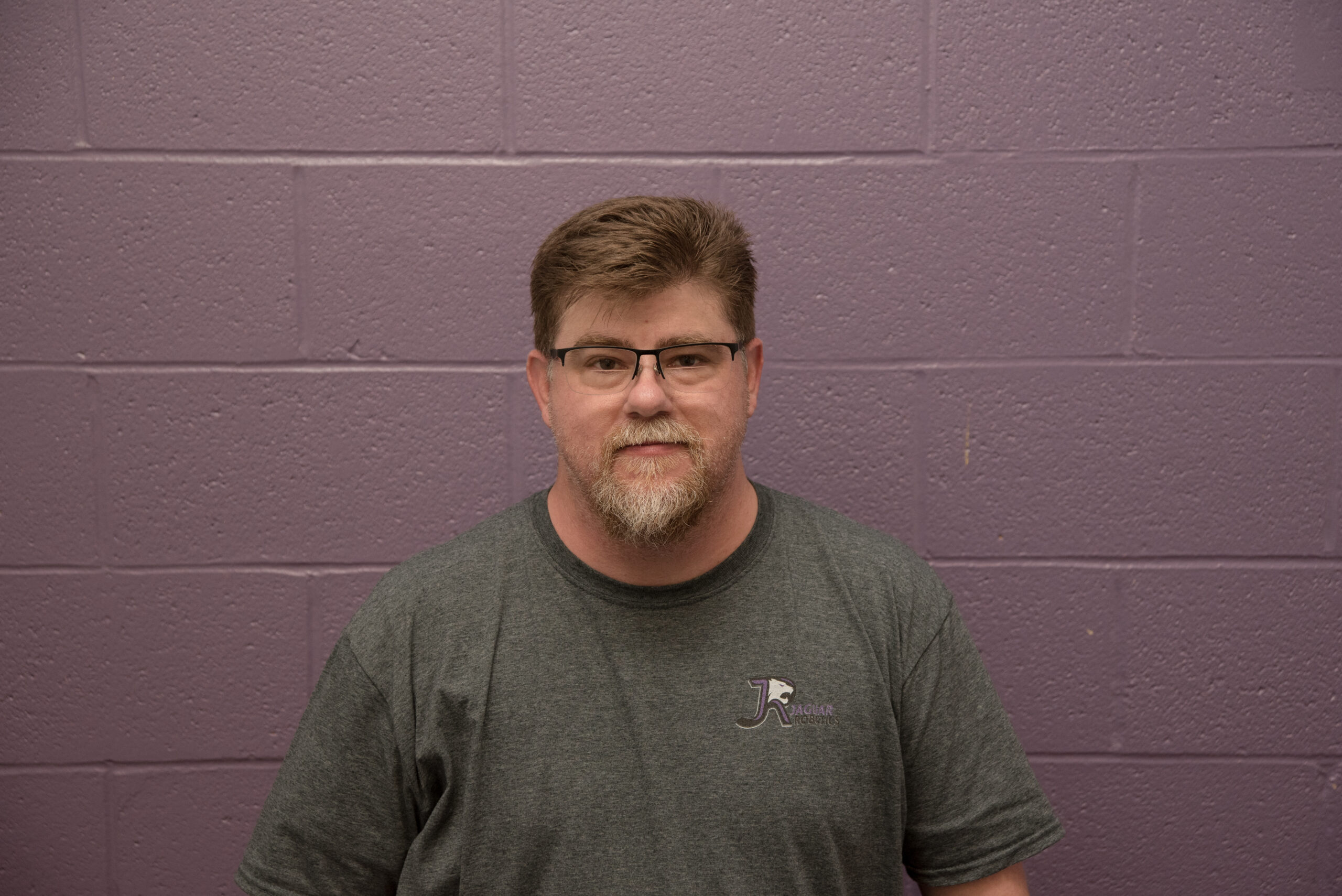 The purpose of this team is to provide team members the opportunity to collaborate with their peers while placing an emphasis on applying skills related to engineering, mechanical, electrical, precision machining, management, marketing, programming, and general employability skills. Additionally, the team hopes to foster the required foundations needed for members to excel in future STEM (Science Technology Engineering Math) careers and in society as a whole. Ultimately, this will provide business/industry with productive and profitable human resources.
Our team is open to all that participate in our school, West High School, in which entrance requires an entree fee, however if someone cannot pay the fee due to financial issues, another student usually pays the fee.
Team History
Our team started in the year 2016 under the head of William Fitzpatrick. That year was the most difficult, as we had to prepare everything in order to make future years easier, such as planning out our documentation, figuring out our team divisions and who would be leader, and even making an entire bot from scratch with no previous experience.
Divisions
Our team is split up into five divisions in which serve different purposes and allow for flexible work.
The Machining Division makes the outer parts of the bot.
The Management Division keeps track of who goes to each meeting, what is done in each meeting, and writes the Documentation.
The Marketing Division runs the fundraisers, writes the sponsorship letters, makes and updates the website and is in charge of the social medias.
The Electrical Division creates and installs all of the electrical components in the bot, arranging them and fixing them constantly.
The Design Division makes drafts and drawings of the future bots.
Our Bots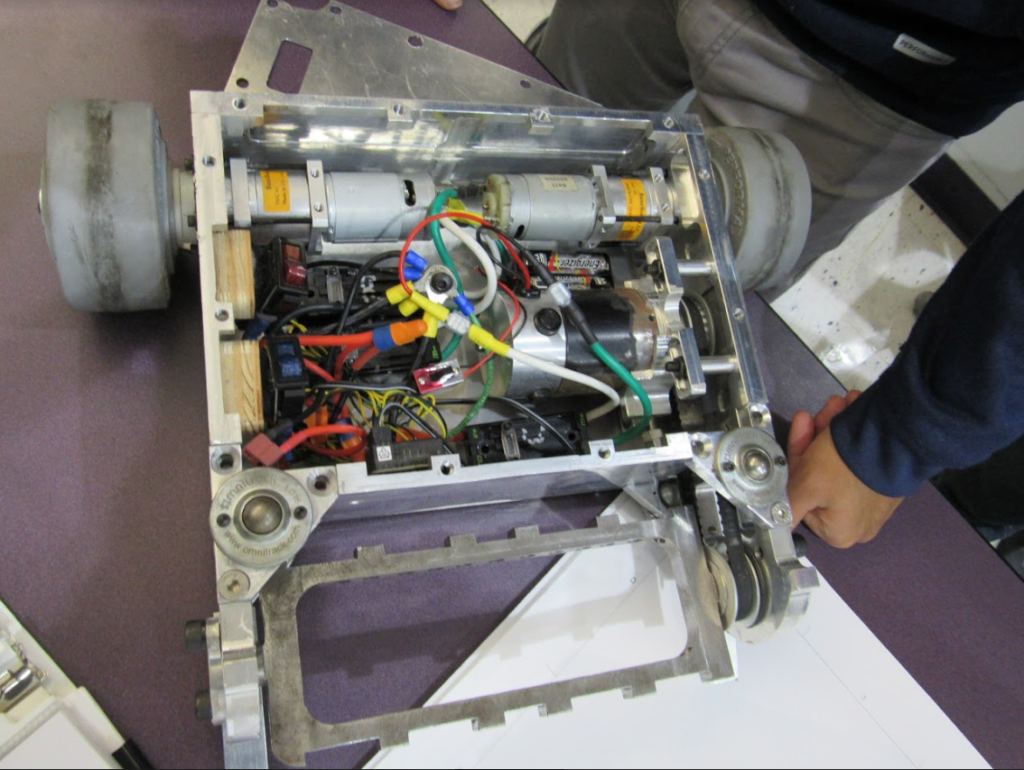 The Palminator was our first bot. It was constructed in 2018 and it's main weapon is an Egg Beater.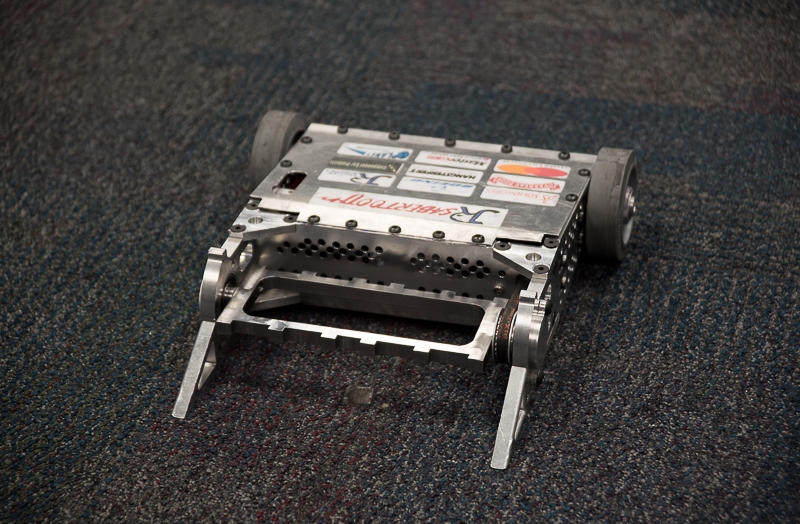 Name: Sabertooth
Improvements/Changes: New wedges to flip bots, wheels smaller to increase speed, electrical system improved to run better, slimmer build for aerodynamics and weight loss, no holes in weapon for stronger hits
Rewards/Placement: 9th place in KCBots 2021 Competition